MADE IN U.S.A.
SodaCan boards is a California based company specializing in lifestyle and custom skateboarding. Our friends at Beercan Boards make our decks out of recycled Aluminum and use our custom grip tape designs. They are the perfect partner for us due to our approach of being able to customize all details of the skateboard, down to the wheel color, truck color, deck color, and grip tape design. Our designers have 20 years of experience in the field, so we can meet the needs of each customer, or supply one of our pre designed skateboards that are ready-made.
OUR VISION
Our vision is to work with industry partners, and combine that with our lifestyle and creative expertise to provide a truly customized skateboarding experience. Perfect for gifting, clubs, and organization. Ideal if you are a unique person that likes expressing themselves through custom unique designs. Only an American company in California could provide this. Contact us today!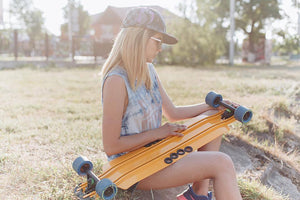 STAY IN TOUCH
Discounts, new products and sales. Directly to your inbox.
@SODACANBOARDS
Find us on Instagram